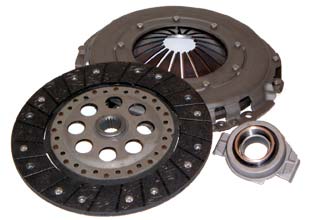 Frizione per motori elaborati, elimina gli slittamenti. Monta su volano di serie. Ordinabile in diverse versioni con disco organico, kevlar, bimateriale e carichi progressivi con rinforzo dal 20% fino al 40%.

Il kit comprende il complessivo maggiorato, disco frizione rinforzato e dove previsto cuscinetto reggispinta. Gli articoli sono prodotti singolarmente e non in serie: tempi di consegna intorno ai 15 gg e non si accettano ordini urgenti.


For tuned engines, eliminates clutch slip. Available in various steps from 20% up to 40% torque increase. Available for Fiat Alfa Audi Seat VW Peugeot Renault. Embrayage sportif, Sportkupplungen, Embrague Kits include reinforced cover assembly, special clutch disk and bearing where needed. Pls select your car make and model below. Each kit is individually handcrafted, please allow 15 days for delivery, no rush orders.